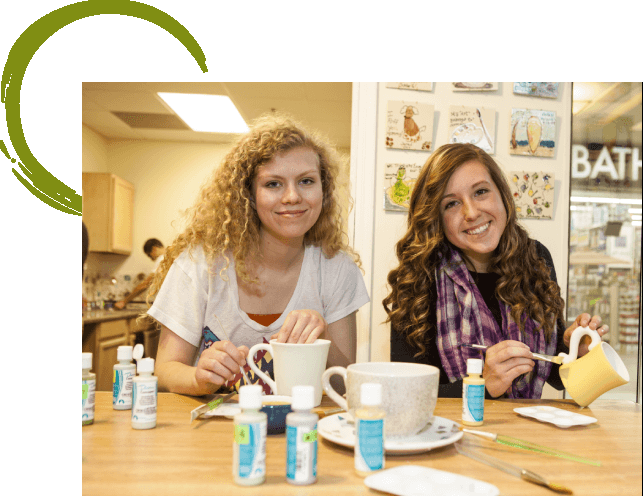 Join Your Plate or
Mine Events & Explore Your Artistic Side
Our studio is located at the North entrance of the Lakes Mall, right next to Bed Bath & Beyond.
Whether you're a natural at canvas art or you've never taken a class before, our friendly staff will walk you through the basics of canvas painting and help you improve your technique and create a work of beauty. At the end of class, you'll leave our studio with a masterpiece that you can be proud to say you made yourself!
For more information about our classes, arts and crafts, please call us at +1 (231) 799-1918 today!